Oct 11 2017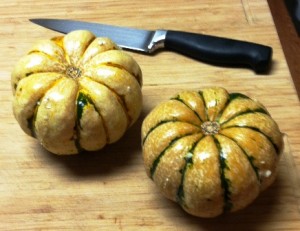 The world must believe that everyone loves pumpkin because every fall pumpkin flavored products are everywhere.  Not just pumpkin pie but pumpkin coffee, tea, candy, cookies, soup, biscuits, popcorn, lattes, ale and the list goes on and on.
Many of these pumpkin products are high in fat and sugar so it's a good thing that they are seasonal.  You, however, can make pumpkin flavored food year round.  Pumpkins are a nutritious powerhouse that provides you with potassium, vitamin C, and beta carotene making it a good addition to your diet.
We scoured the internet for the healthiest and tastiest pumpkin recipes available.  Try out those below that appear to you and share  your favorite recipe in the comments!
Pumpkin Hummus
Pumpkin Bread Pudding
Oatmeal Pumpkin Spice Bread
Baked Oatmeal with Pumpkin and Bananas
Pumpkin Spiced Crepes with Pumpkin Butter
Crock Pot Turkey White Bean Pumpkin Chili
The Ultimate Healthy Pumpkin Pie
Skinny Pumpkin Spice Coffee Creamer
Skinny Pumpkin Pie Smoothie