Oct 31 2014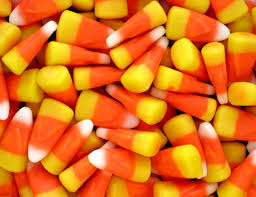 In my last post about Halloween candy "Tricks for Dealing with Halloween Treats" I recommended a few things you could do to minimize the leftover candy after the holiday is over. This year I have discovered advice from others that offer even more options for getting rid of Halloween candy.
Halloween Candy Buyback is a genius idea created by a dentist. He wanted to encourage children to give up their excess candy and decided he would pay $1 per pound and donate the candy to our military serving overseas.
10 Creative Ways To Get Rid of Unwanted Halloween Candy by Nicole includes the tip above and a link to Operation Shoebox. The only tip I don't recommend is sending candy to the office with your spouse. Yes, i will get eaten but not appreciated!
7 Uses for Left-over Halloween Candy from Allwomen includes links to recipes that use leftover candy. If you aren't on a diet this may be a good way to use some of that candy instead of throwing it away.
Read the book "Switch Witch" (available for Kindle) with your child after Halloween and then put a bag outside.  When your child goes to sleep switch the bag and replace it with a toy.
Donating Halloween Candy: 7 Sweet Ways to Give to Those in Need by Natalie Silverstein includes some tips from above but also has other places where you can donate your candy.
Do you have a budding scientist in the family.  If you do, check out Candy Experiments.  Your little geek can learn about science while getting rid of the candy!
If you are a cupcake freak like so many people are these days try out the recipe "Leftover Halloween Candy Cupcakes".

If you would like more tips for healthy eating purchase "The Quick Start Guide to Healthy Eating".  Save time, save money, and eat better! You can purchase the paperback book from Amazon.com and purchase the e-book at eBookIt.