Have you tried dozens of diets only to gain the weight plus more back?  Have you dieted with some success but always seem to stall?  Would you like an online program that is convenient yet offers personalized counseling with a Registered Dietitian?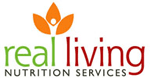 If the answer is yes to even one of the questions above then you need the The Balance Program® offered by Gretchen in partnership with Real Living Nutrition Services®.
The Balance Program is an online program that empowers individuals to improve their health and achieve lasting weight-loss results. This program focuses on balanced nutrition and exercise and provides regular coaching and monitoring to keep you on track with your weight loss goals.  In addition you will reduce or eliminate cravings, experience better moods, stabilize blood sugar, optimize your metabolic rate and more.
To register with The Balance Program and work privately with Gretchen please visit https://reallivingnutrition.com/GretchenScalpi.aspx and click the "Start Today" button.  It's that easy.  You can also work with Gretchen as a Nutrition & Wellness Coach no matter where you are located in the world!
---
"After many years of struggling with food and yo-yo dieting, with Gretchen's guidance, I have been able to focus on what works for me. This change has allowed me to not think of being on a diet but instead develop a new lifestyle which will last forever."
- R. Osorio (New York)
---
Wanted: Your Opinion! We'd love to know how you get your nutrition information. Click here to take survey